Skepticism in Latvia
The Skeptical Society has been a friend of all science and rational-minded people in Latvia since 2011. We are a non-profit organization with the main goal to build a Latvia that is more:
critically thinking
science-literate
To achieve this goal we have been organizing SkeptiCafe events, various workshops on critical thinking and other related topics as well as translating various materials to the Latvian language.
SkeptiCafe
Since 2012 SkeptiCafe events have been educating and entertaining science-loving skeptics of Latvia. These events are organized based on the Skeptics in the Pub concept.
Usually two speakers – experts in their field – are invited each month to present a topic of interest, which is followed by a discussion in a relaxed and friendly bar atmosphere.
Over the years we've covered various topics about physics, medicine, psychology, astronomy, nutrition science, philosophy, politics, parenting, and others.
Training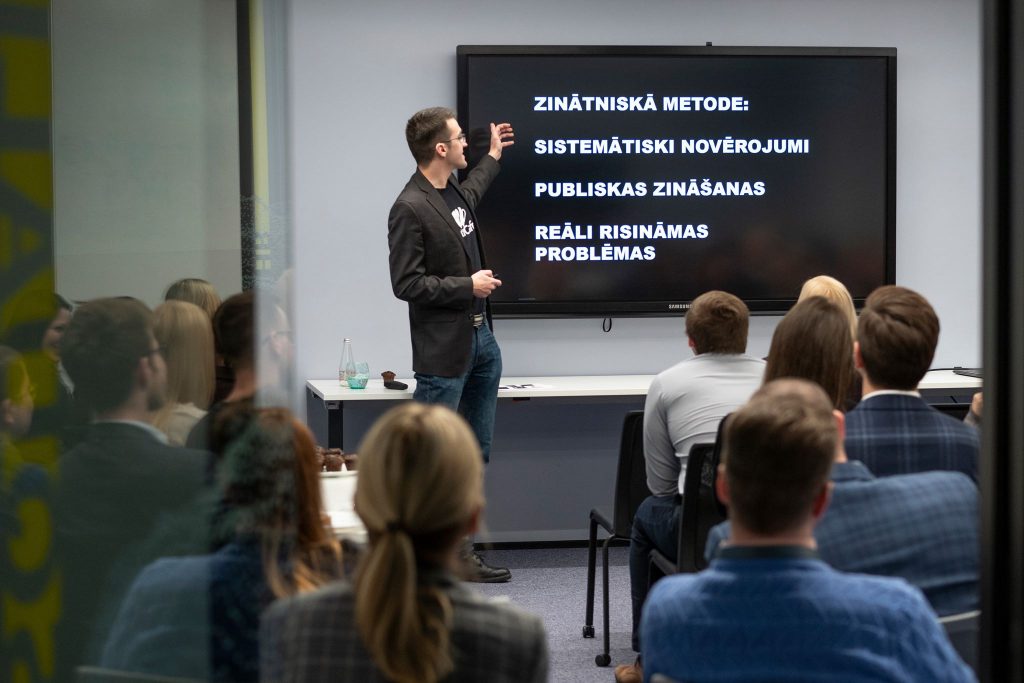 We also provide various workshops and interactive lectures at schools, universities, private companies, festivals in a variety of formats about:
critical thinking
logical fallacies
cognitive biases
media literacy
science literacy
---
Contact us on social media or email: skepticafe@gmail.com